An hybrid artistic and cultural project combining publishing, music label and services, open to all artistic fields and promoting transversality, meeting and discovery of places and looks.
WARM is a cultural company, whose object is the production, edition (on physical and digital media), the marketing of artistic works of all kinds (musical, literary, photographic, documentary …), in the form of books , records… according to a coherent editorial policy favoring transversality.
It also offers its services in the field of cultural development.
Four partners are at the origin of WARM: Willy Durand, Armelle Pain, Régis Durand and Guy Fillion.
Willy Durand and Armelle Pain ensure the animation and management of the project.
Following studies of Letters and Philosophy,
Willy Durand
, driven by a passion born in adolescence for photography (which he practices), music, literature and cinema, dedicates himself to discovering artistic works and to emerge of the authors.
If this more particularly concerned author cinema within the Atmosphères 53 association, for which he was the programming manager for 16 years, he has, on various occasions, produced and edited literary works, programmed and organized photography exhibitions, concerts, film festivals and a set of diverse and varied cultural initiatives.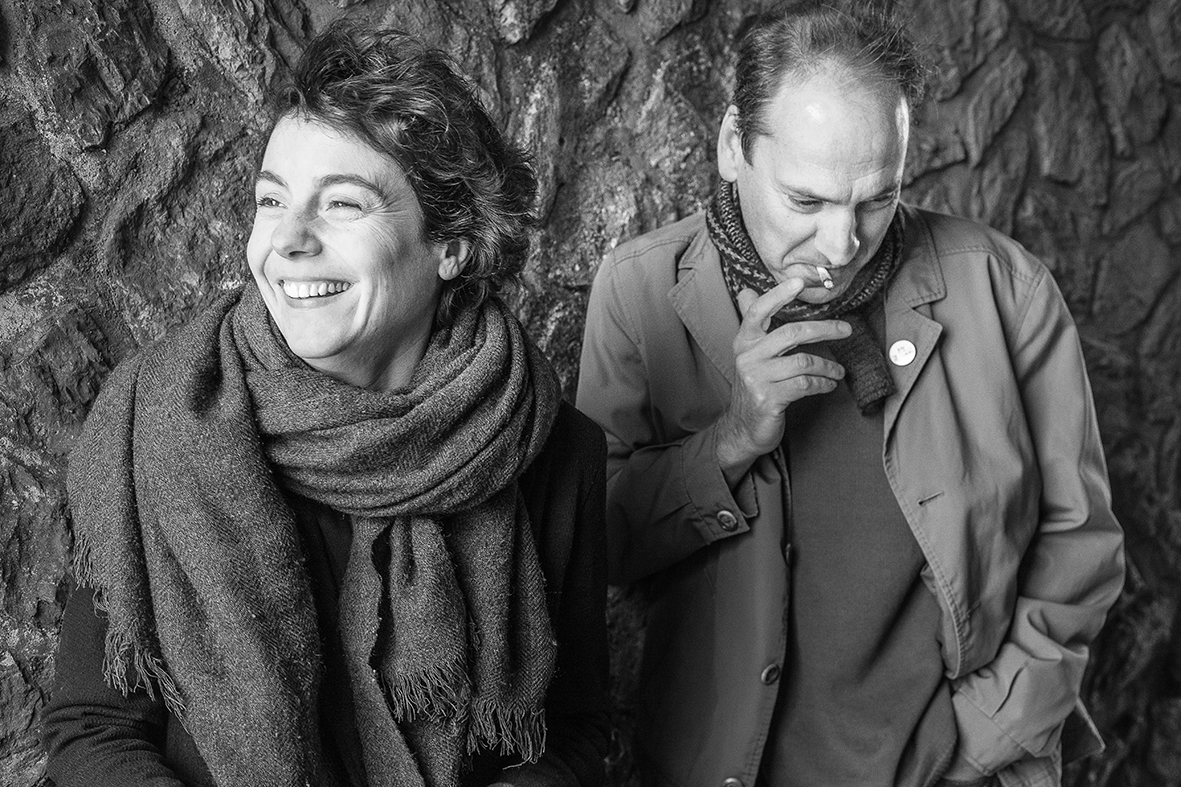 Armelle Pain grew up in the Vendée Bocage where, against all odds and thanks to a few smugglers, she discovered a sensitivity for contemporary artistic creation and more particularly for author cinema.
With a multidisciplinary background combining life sciences, human sciences and local development, she has worked on the design and development of projects within cultural structures such as Premiers Plans in Angers, the French Cultural Center Georges Méliès in Ouagadougou, Atmosphères 53 , cinemas in Marseille, Mulhouse, Nantes, etc. and the implementation of public policies in favor of cinema (Department of Loire-Atlantique and Region of Pays de la Loire). She also had the opportunity to rub shoulders with publishing (coordination of works devoted to the heritage of Vienne and Mayenne), the processing of information and the drafting of articles, summary notes and publications. studies (English Nature, INA Mediterranean, Institute of Tropical Medicine, PACA Deposits and Consignments Fund, etc.).
WARM is part of a social and solidarity approach, by contributing in particular to the fight against exclusion and cultural inequalities and to the preservation and development of social ties. It is located in the french region Pays de la Loire.
For the sake of local development, WARM favours collaborations with suppliers (printers, pressers…), collaborators (graphic designer, webmaster, artists), partners (accountant, bank…) and cultural actors established in the west of France, while being open to the diversity and circulation of works and people.
WARM benefits from support for business creation through the Boutique de Gestion pour Entreprendre Anjou-Mayenne and support of FONDES Pays de la Loire (réseau France Active), by Direction régionale des affaires culturelles des Pays de la Loire (DRAC) in 2016 (book publishing), from la Région des Pays de la Loire (developer of contemporary music artists from la Région des Pays de la Loire (developer of contemporary music artists in 2017-2021 + development of a book collection in 2018) and occasionally from Centre national du livre and Centre national du cinéma et de l'image animée(project assistance).
WARM adheres to Coll.LIBRIS, the collective of publishers in Pays de la Loire and Mobilis, regional pole of cooperation of actors of books and reading in the Pays de la Loire, and is in connection with the regional pole of current music and the Platform, regional cinema and audiovisual pole. Armelle Pain is a member of the Board (and Bureau) of La Plateforme.
WARM, le lieu et le lien, magazine Initiales n°10, automne 2019.

Accompagner les artistes et les oeuvres – Entretien avec la maison WARM, La Plate-forme, octobre 2017.
Portrait de WARM sur le site de Paris Livre 2017.

WARM ET BRUIT CLAIR, AVEC PLAISIR…, Tohu Bohu, février 2017
.
WARM is coming, Tranzistor, septembre 2016.

Ils lancent un label et une maison d'édition, Ouest France, mars 2016.

WARM ou les arts croisés, Courrier de la Mayenne, mars 2016.

WARM nouvelle entreprise culturelle, Côté Laval, mars 2016.
Radio
Le Sillon d'à côté, RCF Charente, avril 2017.
Emission spéciale WARM et PLY, Jet FM, février 2017.
ITW Willy Durand, Tranzistor L'émission, L'Autre radio, novembre 2016.
Chroniques vagabondes à Gindou, Radio FMR Toulouse, août 2016.
Revue de presse livres (MAJ mai 2018) – articles de L'Obs, Cahiers du cinéma, La Provence, Poézibao, Libération, Sitaudis, Diacritik, Dissonances, Preview, Mobilis, La Croix, Lire, Les Échos weekend, Le Point, Le Courrier de la Mayenne, Ouest France.
Also see the press review for each book and disc.