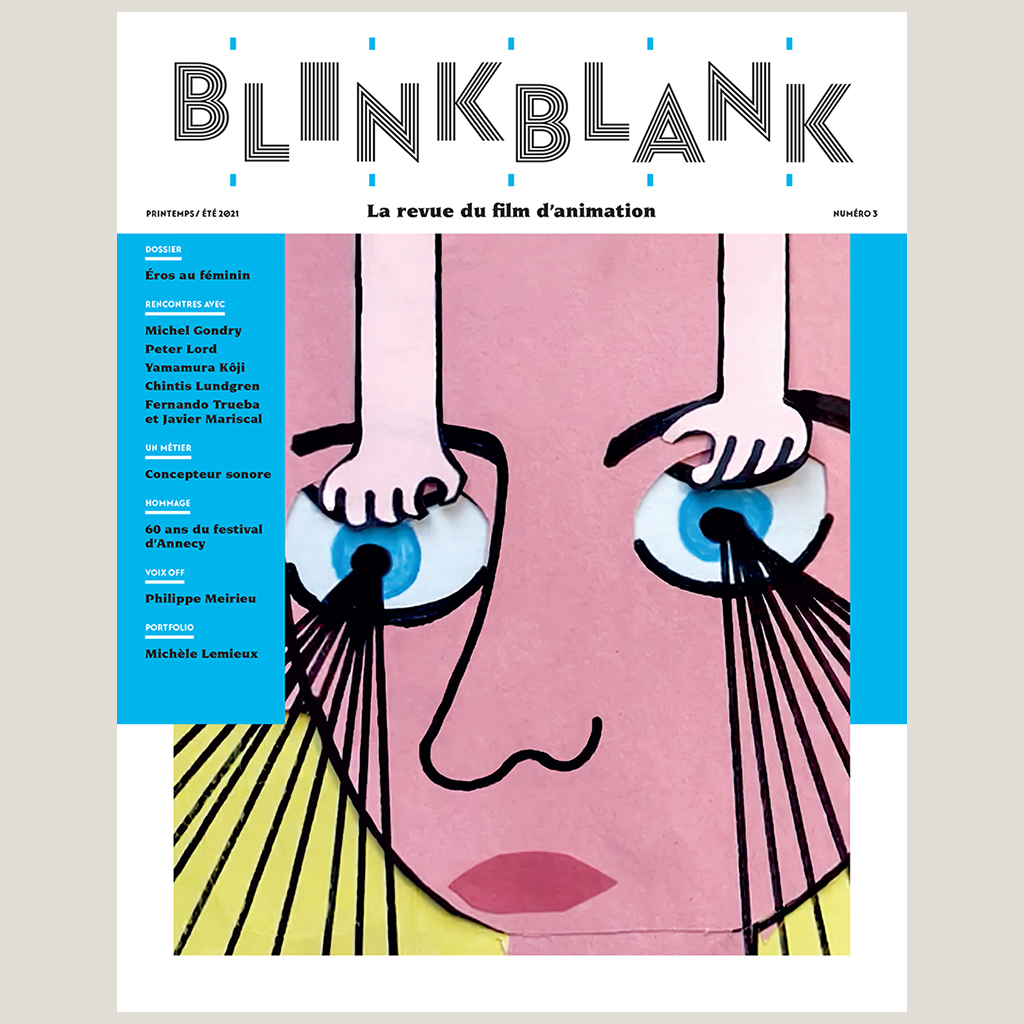 After its first two issues published in January and October 2020,BLINK BLANK, la revue du film d'animation is adopting a six-monthly rhythm in 2021 with a spring / summer publication in April and an autumn / winter publication in October.
We are pleased to announce that BLINK BLANK n ° 3 Spring / Summer 2021 will be available in bookstores from April 2, 2021.
Share on social networks :
Au sommaire du n°3
Dossier : Éros au féminin
Rencontres avec Michel Gondry, Peter Lord, Yamamura Kôji, Chintis Lundgren, Fernando Trueba et Javier Mariscal…
Portfolio de Michèle Lemieux
Un métier : concepteur sonore
Textes de Philippe Meirieu et de Justine Vuylsteker
Hommage : 60 ans du festival d'Annecy
Critiques notamment de Genius Loci d'Adrien Merigeau, On-Gaku : notre rock ! de Kenji Iwaisawa, Soul de Pete Docter et et Kemp Powers, Undone de Raphael Bob-Waksberg et Kate Purdy…
Work in Progress notamment du Sommet des dieux de Patrick Imbert
BLINK BLANK in short, it is:
160 abundantly illustrated pages to report on world animation in all its diversity and creativity.
A biannual mook-type magazine.
A reference review, written by specialists and by the artists themselves.
A co-publishing by WARM, NEF Animation and la Cinémathèque québécoise.
A printed journal available in bookstores, online and by subscription (+ digital version on Scopalto).
more info on the BLINK BLANK website : revue-blinkblank.com
These articles may interest you …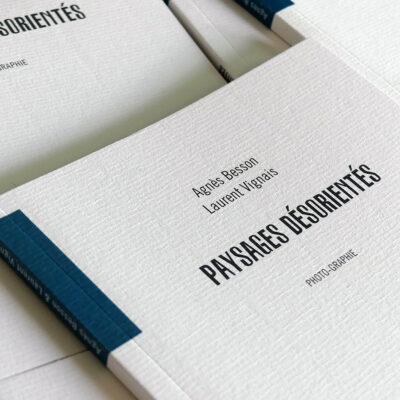 In the fall of 2021, our Photo-Graphie collection welcomes a newcomer: Paysages désorientés, a new...